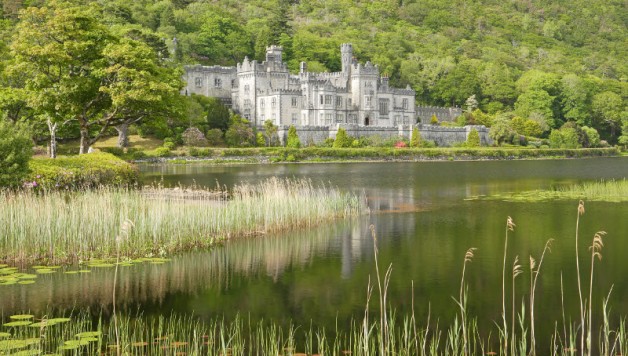 Kylemore Abbey Concerts – June 1st & 2nd
The Kylemore Abbey concert featuring the Josephine Marsh Band will now take place at 6.30pm on Sun June 2nd instead of 4pm as previously advertised. Sr. Karol's concert takes place on Saturday June 1st at 4pm as stated in the program.
This year we have a new venue for our concerts. Thanks to the generosity of Sr. Maura and the Benedictine Community at Kylemore Abbey, we are holding two concerts in their lovely new church.
Sr. Karol's Choir
On Saturday June 1st at 4pm the wonderful Sr. Karol, who has returned from her musical studies at the Kodaly Institute in Hungary, will present a concert with her excellent choir. Special guest is a past pupil of Kylemore Abbey school…the amazing harpist Laoise Kelly.
Admission €10; €5.00 unwaged.
Josephine Marsh Band
On Sunday June 2nd at 6.30pm our concert features the Josephine Marsh Band – one of Ireland's finest trad groups. On mandolin the wonderful Declan Corey; double bass the exciting Paul O'Driscoll, guitar/ vocals the enigmatic Tommy Carew and on button accordion one of East Clare's finest, Josephine Marsh. For a flavour of this exciting quartet listen to their CD 'I Can Hear You Smiling'.
"A great band with a singular musical vision" Martin Hayes.
Admission €10; €5 unwaged.